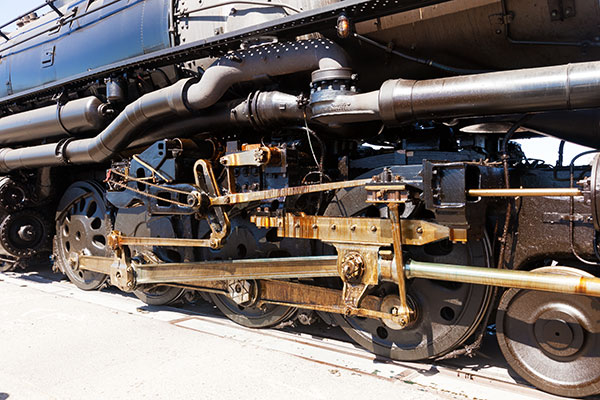 Union Pacific Big Boy Steam Locomotive Number 4014
Close-up views of Driving Wheels and Cylinders in Bowie, Arizona
October 19, 2019
Canon 5D Mark II, 24 - 105 mm @ 32 mm
Size of Original: 5616 x 3744 pixels
The Union Pacific Railroad Big Boy Number 4014 steam locomotive was first placed in service in December 1941
and retired in December 1961. It was placed back into service in May 2019 for commemorative runs.
The engine and tender together are 132 feet long and weigh 1.2 million pounds.
The engine only is 85 feet long. The configuration is 4-8-8-4 : two sets of driving wheels
for a total of 16 drivers each 68 inches in diameter.
The maximum horsepower 6290. Originally fired by coal, it has been converted to oil.